543 S. Bedford St., Georgetown, DE 19947

Call For A Quote   800-225-PAGE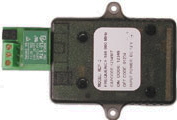 Our devices can turn most electrical products On/Off.  Delay is also possible for reboot situations.   Commands originate over our secure radio network.  Devices may be addressed separately or in groups.   Multiple relays or logic levels are controllable from a single receiver.  Alphanumeric text output, to drive signs, is also available from the device.

Devices operate 110VAC or 12 VDC and will work in fixed, mobile, or maritime environments.

Range:  US Mid-Atlantic Region.

Radio Telemetry & Control

Ask about Custom Engineered

Telemetry  & Control Applications

Irrigation & Sprinkler Control

Reboot Remote Electronics

Open / Close  Remote Gates